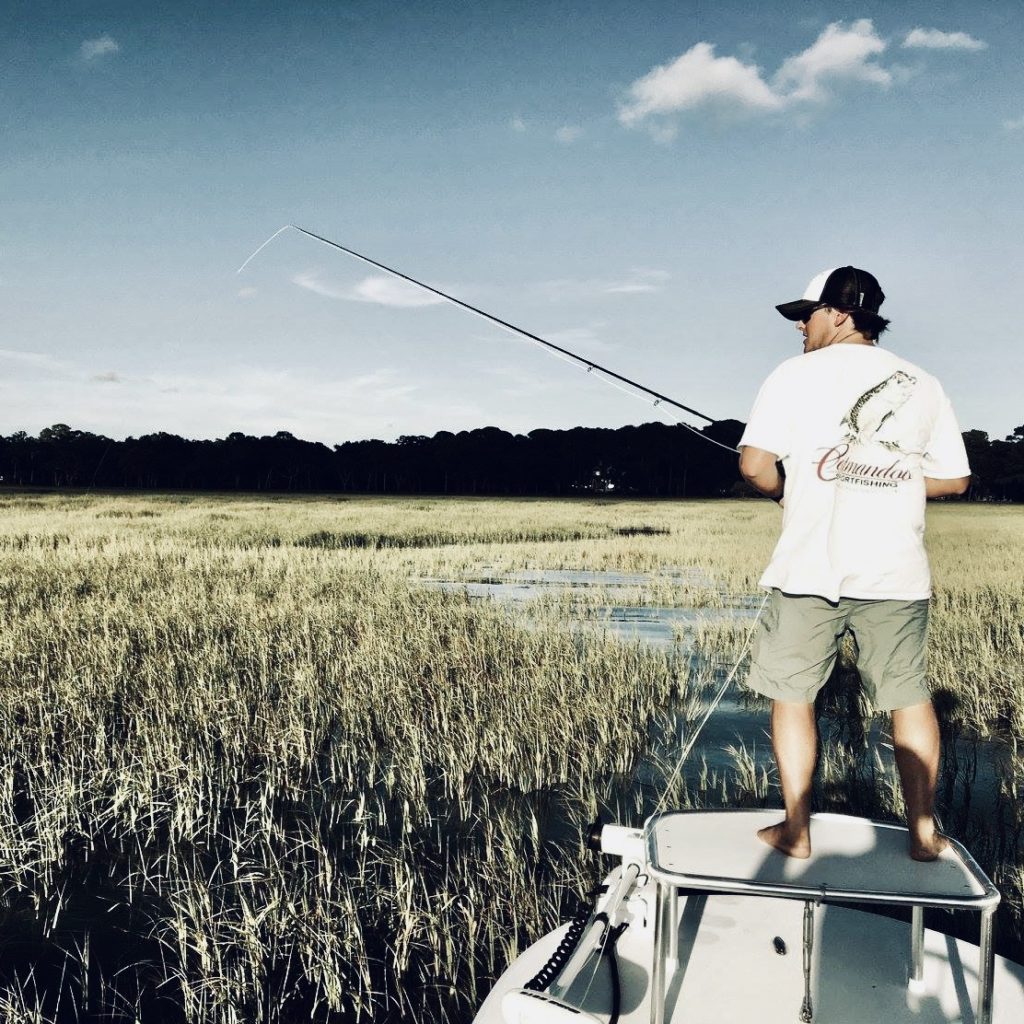 Plain and simple, I love fishing and it is my passion! I think that is why I am so passionate about showing my customers the best time that they can have on the water. I get equal satisfaction by watching other people catch fish as I do being the one catching them.
I was born and raised on Hilton Head and it seemed like I had a fishing pole in my hand for the most of my child hood. I have learned a lot about this island through the outlet of fishing, and I enjoy teaching people what I have learned.
If you fish with me you won't just have fun catching fish, but you'll learn, laugh, make memories and see things that
are pretty amazing!
Make: Pathfinder
Engine: Yamaha 150hp 4-stroke
Length: 22 Feet
Color: Sea Foam Green
The boat is a 22-foot Pathfinder with T-top that provides plenty of shade for those sunny days or cover for a chance of rain. The boat is accompanied with a Yamaha 150hp 4stroke engine.
Ice, bait, tackle, drinks are included. There is storage on the boat to put small bags or other accessories you might bring. There are two separate coolers on the boat, one Yeti for cold drinks and another cooler for fish/bait. There is a live well for the live bait we may use and plenty of rod holders. There is a VHF radio and a radio for music. The boat is a v-hull and does a good job riding on top of the waves so it doesn't get you wet, it drafts very little water so it can get in very shallow water to catch redfish and other species. It has custom non-skid gripping on the deck of the boat so there will be no slipping.
The seating is rated for 6 people but only 4 people preferably on fishing trips, exceptions can be made with less adults and more kids.